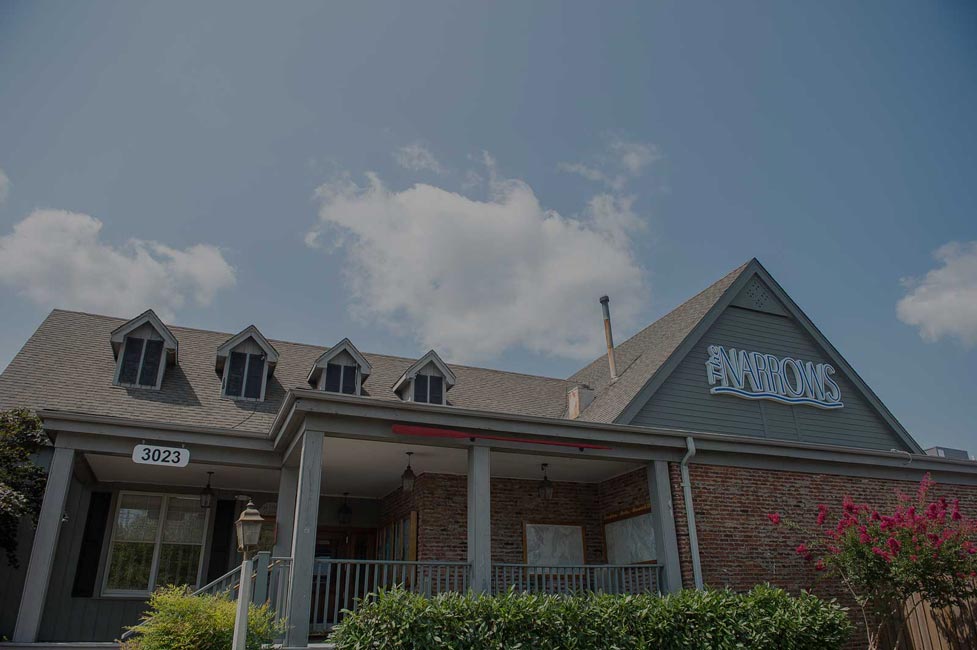 Don't forget… Father's Day is Sunday, June 19th! 
It's the one day of the year to honor Dads all over the world. So treat your Father extra special and make a reservation. Call 410-827-8113 to reserve your table.
The Narrows Restaurant will be serving a special Father's Day Brunch along with our dinner menu featuring seasonal items and Dad's favorites- Crab Gazpacho, Soft Shell Crab Salad and Strawberry Shortcake. See below for the full Father's Day Brunch Menu.
Starters
Cream of Crab Soup
Vegetable Crab Soup
Fresh Crab Gazpacho
Buratta Mozzarella Plate
Broiled Jumbo Lump Crab Balls w/ Dijon sauce
Baked Oysters Rockefeller w/ hollandaise
Pan Seared Day Boat Scallops
Spring Citrus Salad
Entrees
Crab Omelet – jumbo lump crab, creamy sauce
Grilled Sliced Sirloin Steak – cheddar jack scrambled eggs, sautéed peppers & onions
Thick-Cut Brioche French Toast – fresh strawberries, powdered sugar, maple syrup, served with a link sausage
Applewood Bacon Wrapped Jumbo Shrimp – cheddar jalapeno grits, tomato chutney, crispy spinach
Herb Encrusted Salmon Filet – garlic mashed potatoes, sautéed spinach, garlic aioli
Broiled Jumbo Lump 5oz Crab Cake – vine-ripened tomato, Dijon sauce
Oysters Benedict– toasted english muffin, Canadian bacon, fried oysters, hollandaise
5 oz Petite Filet Mignon –garlic mashed potatoes, frizzled onions, Demi-glace
Fried Oyster Caesar Salad – crisp romaine, flash fried oysters, frizzled onions
Imperial Twins – baked English muffin, tomato, crab imperial, cheddar cheese
Cajun Seared Ahi Tuna – mini potato cakes, sautéed spinach, gorgonzola cheese sauce
Platters
Broiled Crab Cakes – jumbo lump crab meat, whole grain Dijon mustard sauce
Herb Crusted Grouper – over sun dried tomato mushroom risotto, sautéed baby spinach and lemon butter sauce
Petit Filet & Crab Cake – bernaise & cabernet Demi- glace
Crab Imperial – jumbo lump crab meat, imperial sauce, Applewood smoked bacon
Grilled Rib Eye – roasted fingerling potatoes, cabernet glazed mushrooms
Libations
Mimosa
Old Bay Bloody Mary
Peach Bellini
Pomelo Rose