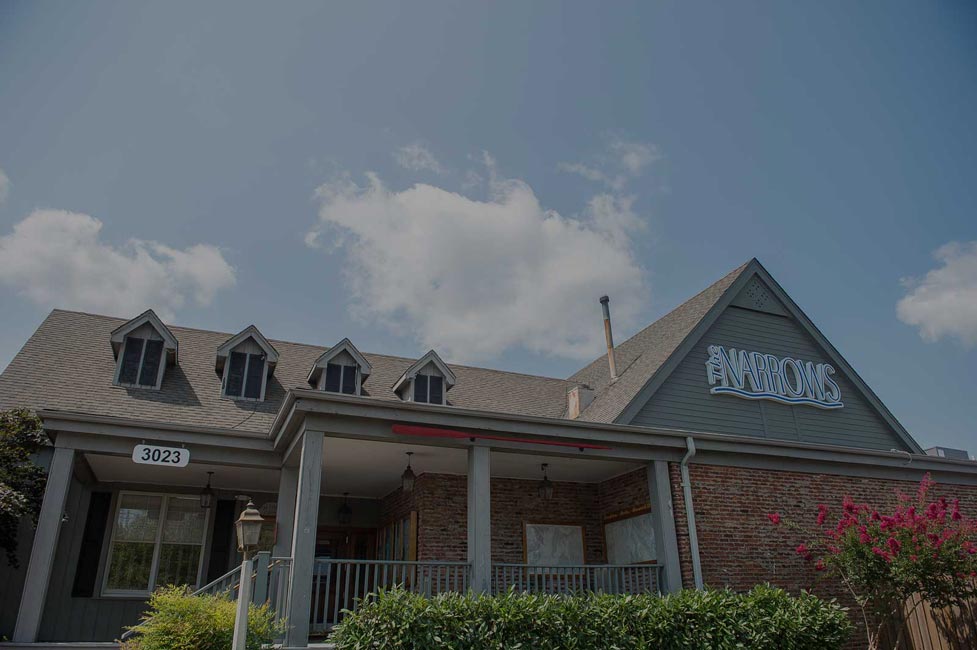 For nearly 40 years, The Narrows Restaurant has set out to bring the Eastern Shore's sights, sounds, and flavors to every guest who steps through the doors. Our hands-on ownership team is looking to add a hospitality driven general manager to the team.
MAIN DUTIES AND RESPONSIBILITIES:
Manage and oversee the entire restaurant operation while setting an engaging tone.
Perform well and keep a calm demeanor in a high volume/high pressure environment demonstrating ability to prioritizing and multitasking.
Recruiting, interviewing, training, scheduling, and disciplining FOH managers and employees.
Work the floor hands-on by greeting guests, processing checks, investigating and resolving customer complaints
Maintain patron satisfaction by monitoring, evaluating, and auditing food, beverage, and service offerings; initiating improvements.
Interact with guests to establish a personal, professional rapport.
Conduct daily menu class for FOH employees.
Maintain safe, secure, and healthy environment by establishing, following, and enforcing sanitation standards and procedures
Lead and manage monthly inventory, negotiate prices and contracts, develop preferred supplier lists, review and evaluate usage reports; analyze variances in purchases/inventory; and take corrective actions.
Work closely with the Executive Chef in menu planning and cost control.
Maintain operations by implementing production, productivity, quality, and patron-service standards.
Accomplish company goals by accepting ownership for accomplishing new and different requests; exploring opportunities to add value to job accomplishments.
Maintain ambiance by controlling lighting, background music, glassware, dinnerware, and utensil quality and placement
Perform any role FOH or BOH if needed.
Day/night, weekend and holiday availability are a must.
JOB REQUIREMENTS:
Education: College degree preferred, but not required.
Experience: At least 5+ years of restaurant experience. At least 2-3 years of experience in restaurant management.
Skills:
Must have excellent leadership qualities
In-depth working knowledge of alcoholic and non-alcoholic beverages
In-depth working knowledge of food preparation and presentation
Must have the ability to multi-task and perform well under stressful circumstances.
Knowledge of basic accounting principles and practices
Knowledge of planning and forecasting
Track record of managing inventory and cost control
Knowledge of administrative procedures
Strong Interpersonal skills
High energy level
Stress management
Work long hours
Flexibility
Adaptability
Team Building
WORKING CONDITIONS:
The working conditions described below are representative of those an employee encounters while performing the essential functions of this job. Reasonable accommodations may be made to enable individuals with disabilities to perform the essential functions.
Physical & Mental Requirements:
Able to work 50+ hours a week
Time and Stress Management
Must be able to resolve problems, handle conflicts and make effective decisions under pressure.
Must be able to lift at least 30 pounds; push and pull equipment, supplies, etc., at least 30 pounds
Must be able to stand for 10+ hours a day.
Work Environment:
Team oriented environment.
Under variable temperature conditions (or extreme heat or cold).
High pressure and high volume environment
Kitchen
Outdoor/Indoor