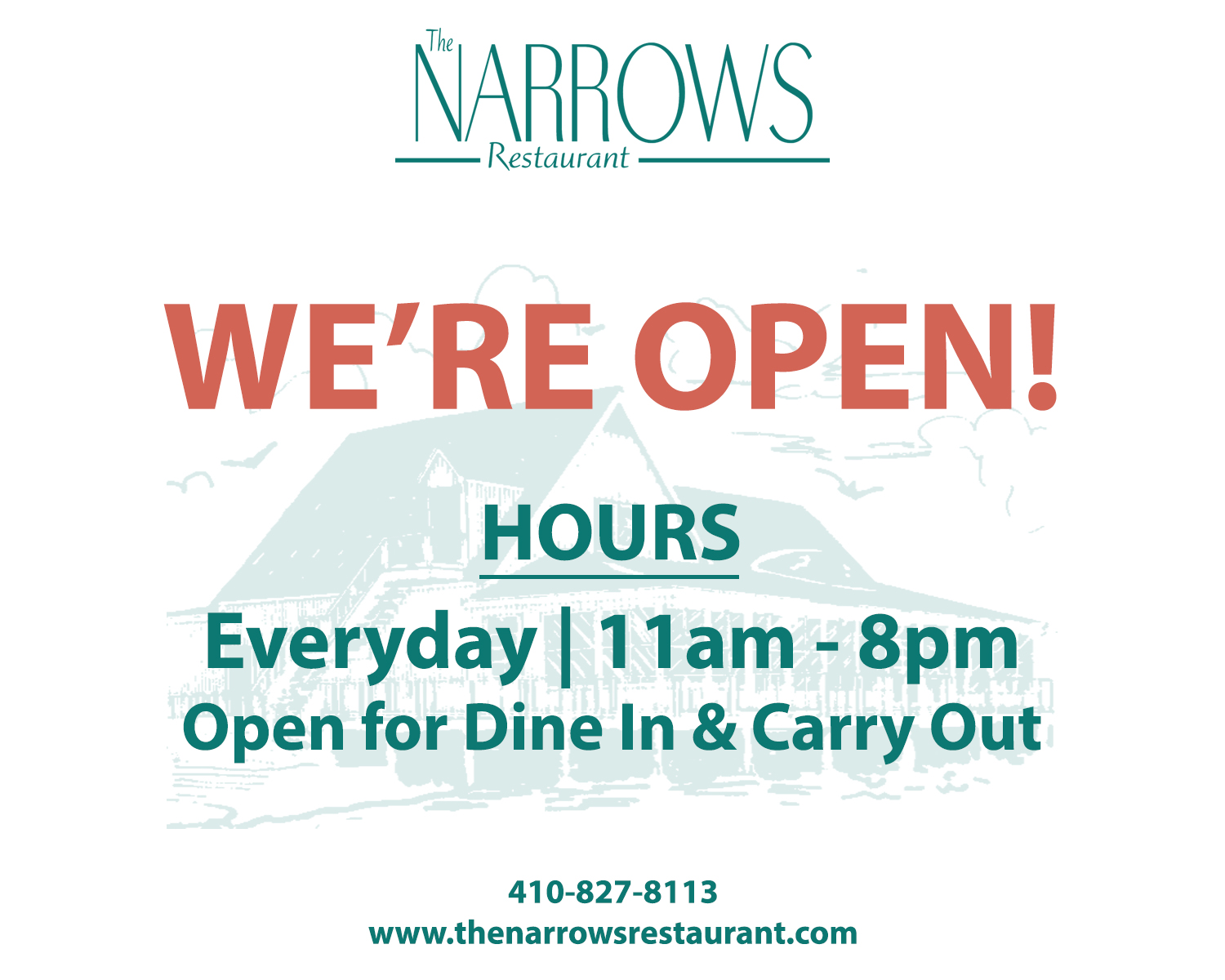 The Restaurant is open everyday from 11am – 8pm!
We are committed to a safe environment for our patrons and staff, you'll notice a few changes:
We are open for indoor dining, carry-out, and online carry out ordering service at 11 AM. https://www.toasttab.com/the-narrows-restaurant
Reservations can be made by calling 410-827-8113.
In addition, the following protocols are in place:
*Reduced seating with proper social distancing of tables
*Maximum of 10 guests per table
*All staff will wear a mask
* Tables disinfected between each seating
* Extensive staff training on our COVID protocols. Employee symptom monitoring check before every shift.
We're incredibly grateful for your support. Stop by and see us soon!