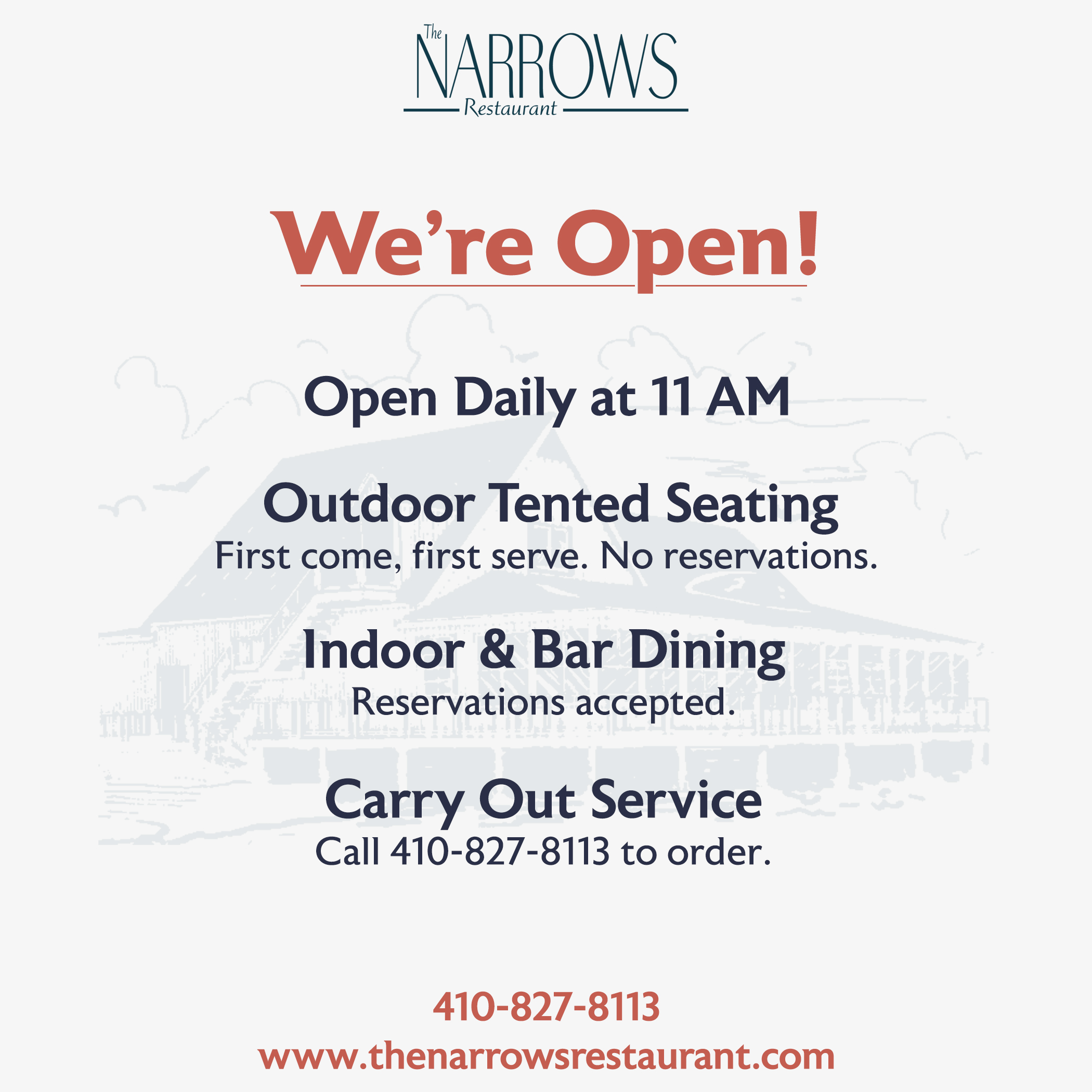 The Narrows Restaurant is open daily at 11AM!
We are committed to a safe environment for our patrons and staff, you'll notice a few changes:
•We will be open daily for indoor, outdoor, and carry-out service at 11 AM.
• Outdoor seating is first-come-first-serve, reservations cannot be made for outdoor dining.
•Indoor and bar dining will resume as normal. Reservations can be made by calling 410-827-8113.
In addition, the following protocols are in place:
• Reduced seating with proper social distancing of tables
• All staff will wear a mask
• Seating and tables disinfected between each seating
• Extensive staff training on our COVID protocols. Employee symptom monitoring check before every shift
• Single-use menus
We're incredibly grateful for your patience. Stop by and see us soon!