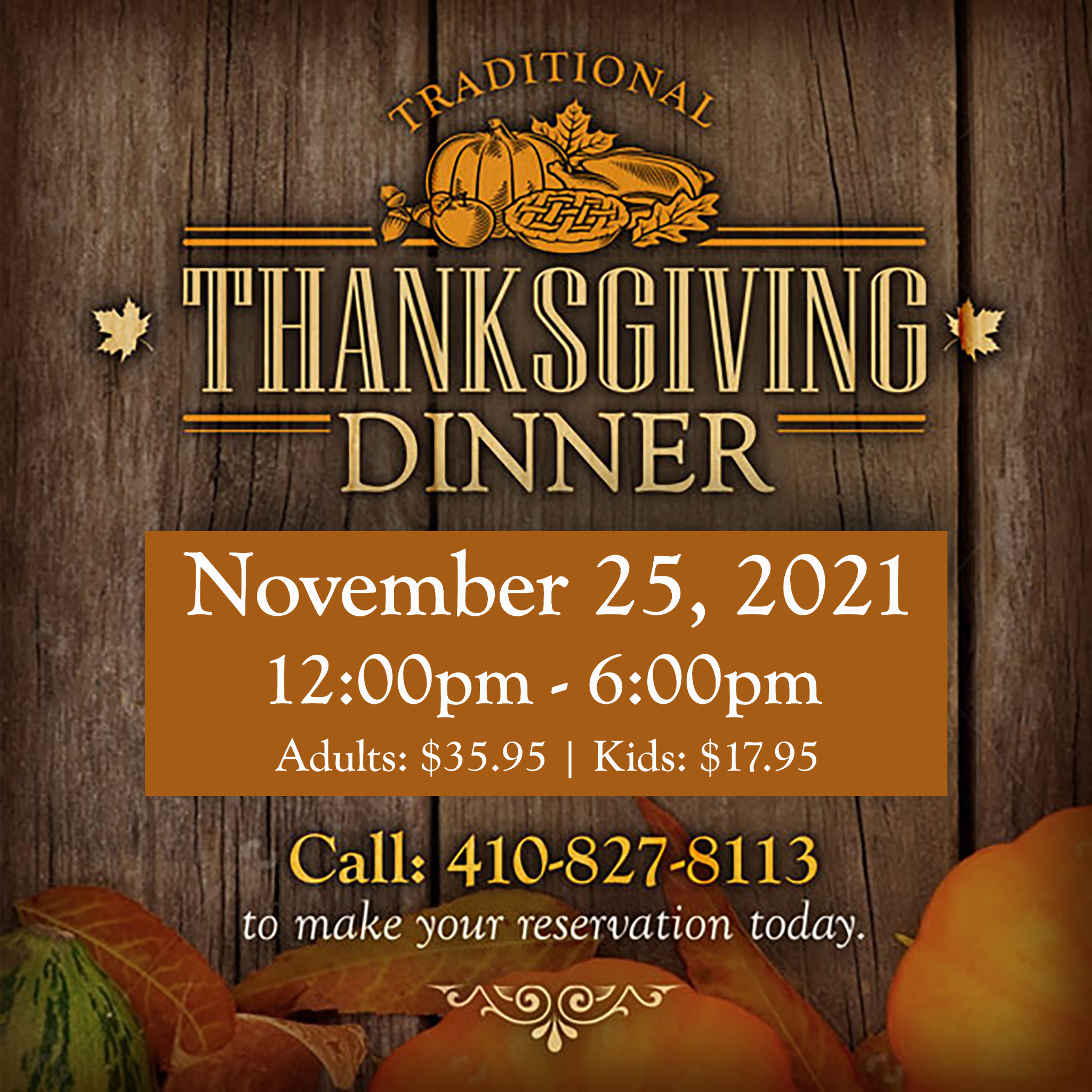 Happy Thanksgiving! The Narrows staff wishes you and your family a wonderful Turkey Day. We will be open on Thanksgiving day from 12-6:00 pm, serving our annual Turkey Dinner along with other holiday favorites- Crab Imperial, Oysters Rockefeller, Cream of Crab Soup, Crab Cakes, Oysters on the 1/2 Shell, Vegetable Crab Soup & Broiled Crab Balls. Limited seating is available. Call 410-827-8113 for a reservation. We also will be serving our Thanksgiving meals for carry out.
THANKSGIVING DINNER MENU
Thursday, November 25
Roast Turkey Breast
Baked Ham
Fried Oysters
Sweet Potatoes
Stuffing
Mashed Potatoes & Gravy
Green Beans
Cranberry Sauce
Rolls & Butter
Adults $35.95
Kids under 10 – $17.95
Also available a la carte:
Crab Cakes Mini Crab Cakes
Oysters Rockefeller Oysters on 1/2
Shell
Cream of Crab Soup Vegetable Crab Soup
Serving 12 p.m. until 6 p.m.
Please call for Reservations
410-827-8113